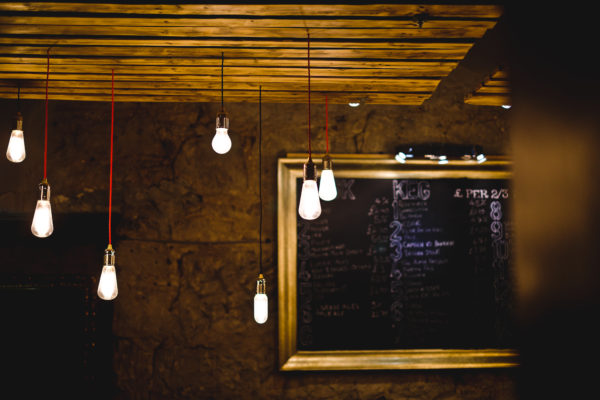 29 Jan

You Don't Need Permission To Take Your Seat At The Table

My favorite part of speaking around the country is getting to listen to stories from other cities. I like to sit in circles with small groups of new friends, hear stories about their communities, and encourage them in whatever ways I can.

A common theme that comes up in conversations with LGBT Christians is their struggle to feel like true equals in their faith communities. They share stories of being excluded from leadership opportunities. They talk about parents who don't want them around the youth, or donors who vow to take their money elsewhere if gays get to sing in the choir (though it appears many of us still sing in the choir). There are dynamics at play that make LGBT people feel like observers of a movement in which they long to be leaders.

I've spent a lot of time advocating for the gatekeepers of these communities to be more inclusive, and I've been impressed with the change we've seen in recent years. But I'd like to turn our attention to what those of you on the margins can do to get in the game when you haven't been invited.

You can become a leader anyway. Instead of waiting for an invitation to officially serve in the church, you can take action when you see a need in the community, offering care to the elderly or shoes to the homeless. You don't need to wait for your church to vote on whether your faith is truly authentic; you can live out that faith by rallying church members to support displaced people in your city.

The religious leaders in Jesus's time didn't approve of his disciples, but it didn't stop them from becoming healers in the name of Jesus anyway. And at no point did Jesus seem concerned about the religious leaders' opinions––he simply asked his disciples to follow him. Our place in the kingdom of God does not depend on the elders who create church policies, because our place in the kingdom was decided by Jesus.

The world needs us now. Our neighbors need us now. Just last week, refugees boarded planes in war-torn countries with plans to create homes in America, and their dreams were crushed by Trump's Executive Order. After years of working to come here, with their wishes finally granted, families landed in the United States only to be marched onto planes headed back to where they came from hours later. Others were detained and told they couldn't speak to attorneys. A federal judge granted stay to a small number of them, but what will life in America look like for the few who were able to stay? How will they be received when so many Americans have unreasonable fears about people who happened to be born in one country instead of another?

We can be a part of their welcome. We can be Christians who add to the growing number of Americans placing their bodies on the line to protect the most vulnerable, whether they're persecuted because of the way they pray, the country they come from, or the color of their skin.

We can urge people in our communities to create a movement of hospitality for the people who are suffering in our cities. While we all play different roles, some organizing and some buying groceries, we should all be thinking about our particular contribution. The time for waiting for equal status in the church is over––we must own our place as leaders with our actions.

A secondary benefit of a shift in focus is this: we will show the church we are faithful Christians. We don't we need more LGBT Christians primarily devoted to advocating for LGBT Christians. Sure, we should have conversations with our friends and leaders to help them grow in their understanding of the LGBT people in their churches. But the best argument we can make for our inclusion is a life spent loving others well. When leaders and friends see you living like Jesus, they begin to rethink their theology. Your witness prompts them to question their previous assumptions.

Prophets are important, but so are servants, and the most prophetic thing we can do right now is take our place at the table so we can take that bread to the vulnerable.

I don't want to diminish the suffering many of you face in your faith communities. The church has sinned against too many of you, putting you out when you needed a home and forcing you go hungry when you yearned for the bread and the wine. If you're in a spiritually abusive community, then by all means, leave it behind and find a place where you can heal.

But if your community is filled with super sweet Christians who just happen to hold traditional views of Scripture, then show them the way of love by the way you live. The time for waiting for their approval has passed. The church needs your gifts and the world needs your presence. We don't need permission to enter into the suffering around us with the love of Jesus.