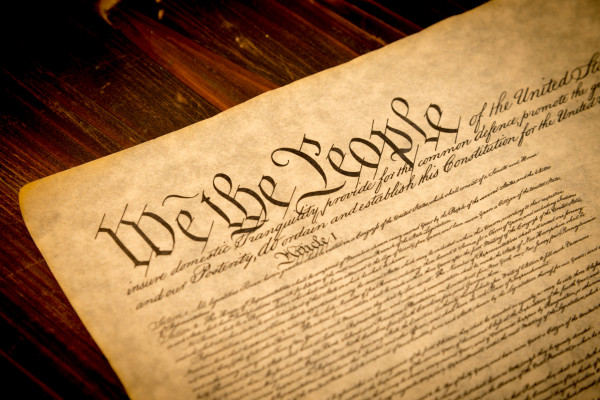 08 Apr

Religious Freedom Laws Gone Wrong

It's no surprise that after marriage equality passed last year, there's now a backlash against LGBT people in states across the country. Conservatives feel their long-held positions of power slipping through their fingers as the public shifts to support equality for LGBT people. They're grasping for ways to regain control.

Since I grew up in conservative Christian circles and I'm still a passionate follower of Jesus, I'm sympathetic to religious people who fear they might lose their freedom of conscience. Their concerns about religious liberty are legitimate: we live in a country that has always valued the freedom of people to gather and worship in ways that align with their values.

What concerns me is that these bills go far beyond protecting the right of pastors not to marry same-sex couples. They say it's okay for businesses to fire bisexual people who excel in their work. They support jewelers who say, "we don't sell rings to people like you." They encourage counselors to reject vulnerable clients who are looking for a safe place to process. They make it a point to tell trans people they're not wanted in their workplace, in their schools, in their locker rooms, and apparently in their entire states.

Even more grievous than the bills themselves is the rhetoric used to promote them. They tell lies about transgender people (likening them to sexual predators) to capitalize on the fears of those who already misunderstand them. Trans people are victimized and excluded at astounding rates already—mocked, threatened, and dehumanized on quick trips to grab groceries—and the lies spread about them only amplify their sense of alienation. People made in the image of God, with stories and dreams and gifts to offer the world, continually hear the same message from those behind these bills: You are not wanted here.

This is happening in the name of religion, primarily in the name of Christianity. But Jesus went straight for the excluded, the marginalized, and the unwanted. When people were vilified and dehumanized, Jesus restored their dignity. When religious leaders sent a message of rejection, Jesus extended a radical welcome. His followers do not represent him today when they actively oppose those who seek to protect LGBT people.

These bills will eventually be overturned. The conscience of the public has been moved to celebrate the presence of sexual minorities in all spheres of society. Businesses will apply pressure and money will move the hearts of conservatives who would otherwise delight in discrimination. I'm glad it will, because even if it's out of a desire for economic growth, protection for LGBT people will be welcomed.

But I hope it won't come to that. I hope Christians will be moved by the example of Jesus, who urged his followers to judge their own hearts and lavish love on others. I hope religious leaders will feel convicted to speak out against lies that denigrate human beings made in the image of God. I hope they'll be ashamed to encourage clerks to extend a marriage license to a straight couple on their fourth marriage only to deny a same-sex couple moments later.

Even if you fear equality for LGBT people and support these bills, I hope you'll think about how it must feel for a trans teen to hear these debates, to see these ads, to feel the disgust wash over them. Far from feeling safe and supported in the midst of the insecurities that already come with being a minority, they are vilified. They are wrapped in lies and thrown into a battle that abuses them in an attempt to regain power.

How Christ must grieve over the way his followers have completely missed his message. You don't have to have an opinion about how LGBT should live, but you do have to give an account for the way you treat LGBT people. We Christians are not a people who delight in lies, who support oppression, or who celebrate someone being fired because of the way they were wired to love. You might not know how to support the LGBT community, but you can certainly speak out against the fear-mongering to say that's not a reflection of the God who adored the ones the religious right rejected.