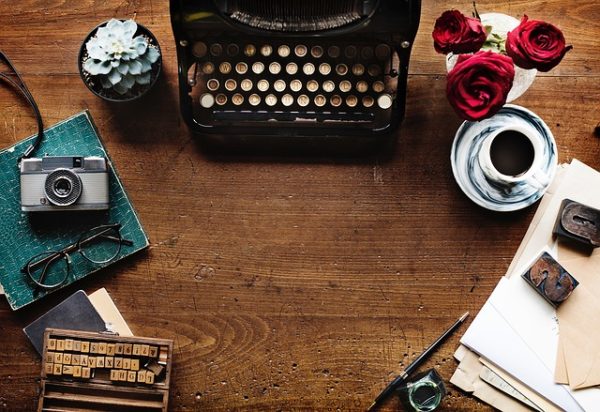 26 Oct

Interview with Emerge (and a new Q&A series)

I'm delighted to share a recent interview I did with Emerge Magazine! Emerge is a new digital publication designed to serve as an inclusive medium for LGBTQI Christians of all walks of life. From pulpits to think pieces, people tend to forget that a significant percentage of the LGBTQ community are people of faith. I'll post some excerpts from the interview below, but you can also head over to their website and subscribe to get the whole issue in your inbox!

In other news, I'm excited to start an ongoing Q&A series here. You can email me (or write through the contact form) with a question or a situation you're facing, and I'll respond to a handful of submissions at a time. Our public conversations often feel removed from the personal struggles we face. Think pieces are usually too broad to address the questions, joys, and anxieties we feel in our immediate communities. I'm excited about this new series because it will help me to write about the things that are on your mind rather than responding to the internet outrage of the hour (unless your questions are about the latest outrage, in which case I'll go there with you!).

You can sign your email anonymously, with a first name, real name, fake name––whatever makes you most comfortable. And feel free to provide a little context if you'd like. So, email your questions and let's get started! I think you'll resonate with some of the situations others are facing here, and our conversations will remind us all we're not alone.

Here are some snippets from my interview with Emerge:

On whether LGBTQ Christians should stay in non-affirming churches or go to churches that offer full inclusion without qualification:

I'm a big fan of Augustine's exhortation to "love God and do as you please." Since most LGBT Christians come from non-affirming backgrounds, many of us feel a sense of responsibility to stay. We feel burdened because we want to make these communities safer for the LGBT people who will come after us. I think this instinct is noble and important. Our presence in non-affirming communities allows us to respectfully challenge these communities, and the relationships we build give straight people the opportunity to see our gifts and earnest hearts. Bridge building is holy work.

But sometimes these communities are toxic for LGBT Christians. Even if the church is largely kind and compassionate, if you feel a sense of shame every time you interact with members, then know you're free to move on. You're free to find a place of nourishment. It's hard to be spiritually and emotionally healthy when you're constantly judged and scrutinized, and too many LGBT Christians have carried unbearable burdens for too long. It's okay to leave before you get burned out or bitter.

The local church should be a place where we receive grace and strength to love and serve the people around us. Instead of choosing a church based on whether or not it's affirming, I would choose one based on whether it nurtures spiritual growth.

On LGBTQ people navigating evolving views: 

First, I would say to have grace for yourself as you stumble along the way. We are the first generation of openly LGBT people in many Christian communities, and the church is asking questions about same-sex relationships that we've never asked before. LGBT Christians haven't had many role models and most haven't received a whole lot of support from the church over the years. So be gentle with yourselves. It's okay to blow it sometimes or to go through entire years when you're not sure who you are or where you're going. Too many people I know put so much pressure on themselves to be perfect, to have all the right answers, to be model Christians. But it's really hard being a sexual or gender minority in the church at this time, and it's okay to acknowledge you're a vulnerable human, doing the best you can.

On the challenges of navigating communities that privilege some people over others:

I think this often happens in subtle ways. There will be two women lined up to speak alongside twelve men at a conference. There will be one or two people of color on staff, and if it's overtly progressive, there might be one LGBTQ person. This doesn't seem like overt marginalization, but the lack of representation in leadership roles, in general, makes it seem like those who are not straight and white are only qualified to talk about race or gender and sexuality (if we're allowed to talk at all).

When we find ourselves marginalized in communities, I think it's all the more important to assert ourselves. And it doesn't have to be directly related to our experiences: we can lead by teaching Bible studies, or volunteering in the youth group, or starting events or publications for our local communities. Sometimes we have to be creative and work around the barriers to make change. However we need to go about it, we need to make our presence known so people will realize they have things to learn from us.

I also think it's important to recognize our particular areas of privilege and to be aware of how that grants us access or credibility in our social circles. When we find ourselves at tables or on stages where other groups of people aren't represented, we need to challenge those organizations to grow. Identify areas where you have influence, pay attention to who's not at the table, and use your influence to change that system.

On grace and forgiveness:

I will be honest and say I'm very much in process when it comes to questions of forgiveness and restoration following spiritual trauma in faith communities. But I'm finding hope in the life and words of Jesus. Whenever I've thought I might be losing my faith, it's become clear that I've simply lost faith in many churches and Christian organizations; I haven't lost a sense of hope and wonder when it comes to Jesus. Jesus motivates me to move toward reconciliation, forgiveness, tenderness, and compassion.