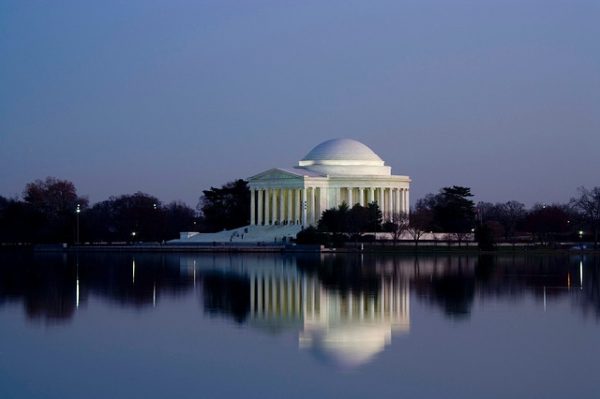 19 Jan

How to Stand Strong with a Soft Heart

Tomorrow Donald Trump will become the President of the United States of America. Even if he's #notyourpresident, he will be the President of the United States, and we have to figure out how we're going to order our lives during a Trump presidency. I know we're all over the spectrum in terms of our politics. Some of you might be lifelong Republicans who feel like your party has been hijacked – a lot of us are disturbed by what's happening – and I think it'll be important for us to work together as concerned citizens in the years to come. But if you feel indifferent about the election, this particular post might not be for you. This is for those who woke up on November 9 feeling devastated and vulnerable. It's for those of you who feel sad, scared, angry, and threatened by the incoming administration.

An important part of the discussion has already been appropriately emphasized: Hound our elected officials and show up for demonstrations to stand in solidarity with other people who are oppressed. But I would like to have a conversation here about what we're going to do with the rest of our lives. What will we do with the hours, the minutes, the relationships, and daydreams that make up the majority of our lives? How, practically speaking, will we go on living?

About a week after the election, between long rants and furious tweets, someone who loves me called me back with one gentle phrase: "I'm worried about you." I could hear this from her because I knew she was right there with me: she had made mimosas to get us through Hillary's concession speech and cried with me for days after the election. Yet in the midst of her own emotional instability, she said it made her sad to see me consumed with anger and fear. At her kitchen table that night, we began an ongoing conversation about how we can stand strong with a soft heart.

I don't want to diminish righteous anger; everyone has to decide for themselves what they need to prioritize and how they need to press forward over the next 4 to 8 years. This is for those of you trying to find some emotional stability in the midst of what feels like a national tragedy. For those of you who want to stand strong with a soft heart, I hope these suggestions will start a conversation here and with those you love.

1. Take care of yourself. If you need to get offline because your blood pressure rises every time you see a tweet from Trump, or a post from someone who disagrees with you, or a post from someone who agrees with you, then opt out for a bit. The online friendships and explosion of information (or misinformation) will still be here for you when you return. Take hot baths and long walks. Take up rock climbing. Re-read your favorite novel. Have a beer in the afternoon because it's Thursday and you're a grown ass human being. It's hard to see it sometimes, but there's still more to life than our political catastrophe.

2. Surround yourself with people who love and support you. Spend time with friends who make you laugh and people who share your life situation so you can think out loud without editing or explaining yourself. When you're together, enjoy baking cookies or drinking cider or playing soccer or knitting in silence. Trump might drive our country into the ground, but he doesn't get to ruin our relationships.

3. Get involved serving in a local community of vulnerable people. A lot of people will be seriously at risk over the next several years – much more than those of us who are white, cis, or documented, among others. When you feel ready, find out how you can support immigrants in your community or get involved with an interfaith network nearby. It's important to be sensitive about how we show up, because we don't want to ruin spaces that are safe for other people, but many organizations would welcome an extra volunteer. We need to rally together in the years to come, and it starts with us getting outside of ourselves.

4. Develop a game plan for relationships with people who hold different views. I want to start by saying this is something you get to decide to do on your own timeline (if you want to do it at all). I know how frustrating it is to feel like empathy and forgiveness are demanded of you when the people participating in your oppression are not repentant. But we're all somewhere on a spectrum, and not everyone who disagrees with you is part of the problem. If someone is truly a bigot, you do not need to subject yourself to their bigotry. But a lot of very kind people land in different places. Try to understand their perspective, how they came to see the world the way they do. Imagine life in their universe, the fears they feel and the struggles they face. Remember there's more to your relationship than this one, significant difference. You can gush about the puppies on the Cute Emergency Twitter account and binge watch Netflix on weekends. You can still show up for one another in moments of need. You can choose to love in the midst of your differences.

5. Ground yourself with spiritual practices. This looks different for everyone, but most of us have spiritual rhythms that anchor us in ways nothing else can. Carve out time for prayer or meditation. Spend time reading the words of Jesus and try to imagine yourself sitting in the grass at the Sermon on the Mount. Worship in a cathedral or host friends for a night of poetry. This is the path to tenderness.

Donald Trump is going to be our president for the next 4 to 8 years, and he's already surrounded himself with people who give us reason to feel outrage. We need to be engaged in the political process, speak up when we feel led, call our representatives regularly, and, in the name of all that's holy, get out to vote in the midterm elections.

But we are also going to live the next half decade of our lives while he's in office. These are the years, the months, the days that make up our lives. Let's not get so worked up about his existence that we forget to pay attention to our own. Let's not focus so much on the White House that we lose sight of our neighbors. The rhythms and routines will look different for each of us, but let's commit to standing strong with a soft heart.