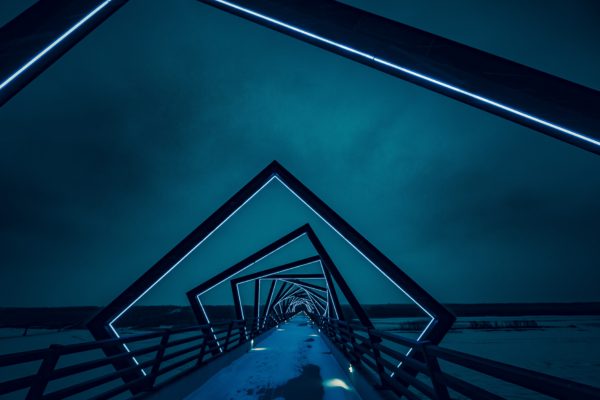 29 Jun

Forgiveness

Shortly after I graduated from college, I sat down with an old mentor and told her about the years that had passed since we'd last been together. I told her about the highs (like running marathons) and the lows (like failing fitness class). We talked about my steady hope that I would win the war against my sexuality. We talked about trauma. At a vulnerable point in the conversation, I let her in on an awful encounter I'd had with an old youth pastor who had abused his power and wrecked me.

"Have you forgiven him?"

Before she could acknowledge the tragedy for what it was, before sitting in the sadness, before listening to where I was in the healing process, those were the words she spoke.

Surprised and a little put off, I told her that, yeah, I thought I had forgiven him, but I didn't actually know if I had. I said I'd probably have to revisit forgiveness at different points in my life, since forgiveness is both a choice and a process.

This year, my prayers and scattered thoughts have often settled on forgiveness. On the defense for much of the last decade, I've felt like a cat with my back hunched, dodging insults, absorbing rebukes, and offering a defense for my existence. This year, I've been able to exhale. I've had the space to look back, to gather myself, to remember.

With remembering comes the realization that there's much to be forgiven. I've come to terms with the fact that I was put on stage to give my "ex-gay testimony" for donors when I was 17 years old, and as I grew up on the stage of one of our culture's most heated debates, life happened. I never knew how to tell the stories that happened backstage. I only knew the scripts. The backstage stories, like most stories, have some pleasant surprises and so much sorrow.

I minimized those offenses and thought of those who have it worse (because many do), but it kept me from acknowledging what went wrong, grieving it, and mending.

I've had to come to terms with the fact that all I ever wanted to be was a good Christian and a good daughter and a good minister of the Gospel, but I come from a community that said good Christians, daughters, and ministers aren't lesbians, and I still want to be good.

I have scrutinized the story I was told about why we're here and what we're to do—what God wants from me and what makes God pleased with me. Many of the stories I was told were more about fear, power, politics, and public perception than Jesus, but it was all claimed in the name of Jesus, and I still want Jesus.

I'm finding him in unexpected people and places, like the woman who lost her job because she stood with Muslim women, and the lonely writer who prays, and the lesbian—the normal lesbian—who gives and gives and gives and gives. I'm finding him in the journalist who cleared her schedule to let me stay for as long as I needed and in the words of disenchanted believers who still hope.

I think I hear him in the thoughts that emerge when I pray. I don't know if it's him because I was told his voice sounded like so many manipulative voices that it's hard to know what's him anymore, but I think I hear him.

I hear him in the thoughts that keep settling on forgiveness.

Years after my conversation with my old mentor, I still don't know what to think about forgiveness. Is it a process or a choice or both? When I say "I forgive you," how do I know if I actually do? I fear the words could be as empty as the time I told my brother's childhood best friend that I forgave him for eating all my Frosted Flakes—I didn't forgive him.

True, costly, sincere forgiveness seems to be a process that happens to us, that comes from outside of us and expands inside of us, but I believe we also have agency and I want to do my part. It can't be demanded (another burden on the backs of the oppressed), but it can be freely given. It can be prayed toward. It can be something I want so badly that I say it and pray that I mean it. It happens when I acknowledge that I'm the kind of person who needs a lot of forgiveness, because it helps me empathize with those in my life who need it, too.

It grows when I pray for good for those who have hurt me. It's something I say again and pray again until the words I say about those people and organizations and institutions are laced with love. I'm not there yet, because the hurt started when I was seven, gained steam at seventeen, and was on blast by twenty-seven, but I'm working on it.