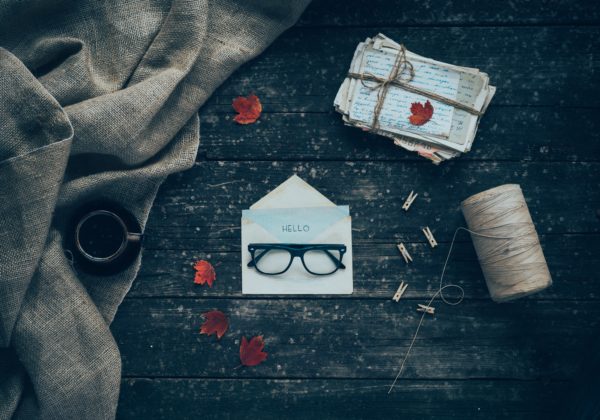 05 Jan

Family Chat: When Your Family Doesn't Support You

This post is part of a series called Family Chats. They're the conversations we have with our people, where we ask challenging or embarrassing questions and consider nuanced responses. This is an inclusive space. While many of the questions will come from LGBTQ Christians, we're also eager to hear from straight people and those who don't belong to a faith community. Hopefully, these conversations will remind us all we're not alone.

Julie,

First, I need to express my deep gratitude for you. We've never met but I feel like you have been so supportive of my journey as a gay Christian. I was first pointed your direction years ago by pastors at the non-affirming church I was a part of for 8 years. At the time you were still side B but I was so captivated by your genuine personality and loving approach.

I grew up in Phoenix as a Roman Catholic and converted to Protestant Christianity at 17. At that time I was confused, sad, and anxious as I thought the only way to love Christ and be gay was a path of celibacy. I knew then that celibacy was not my gift, and as I'm sure you might relate, the posture of celibacy was so so so difficult. I went through the gamut of trying my best at relationships with women, trying to run from the men I was attracted to, and ultimately considered a life of celibacy. It was devastating. I would break down randomly and regularly, mostly when I was alone when no one was able to see my crisis. I knew it wasn't the way of Jesus to live like that. When you became affirming it was such a breath of fresh air. I felt as if someone, who was gay but also loved Jesus, was finally in my corner.

I haven't been back to church for over two years and it has been SO difficult. I loved church the majority of the time. It was everything to me, so leaving was like losing a part of myself. Phoenix can be a rough city for LGBTQ+ Christians. Churches are still very separated here and progress often feels backward. My desire to be a part of a loving and Christ-following church has not wavered but the trauma of being told a same-sex relationship is a path to hell still feels hot on the coals in non-affirming church life.

I am now entering into what I think might be a real shot at a loving, healthy, and Christ-like same-sex relationship. I come from a huge (and when I say huge I literally have over 30 first cousins) Mexican Italian Catholic family. Much of my experience with family has been shaming and shunning when it comes to my sexuality. I thank God for people like my mom who have been so loving and accepting, but it is not the norm in my experience.

My question is this – how did you cope (healthily) and find peace amongst your non-affirming family and friends who did not accept your relationship with Amanda? As a social worker, I regularly walk people through tragedy and help them find ways to cope and ultimately heal from a world that has kicked them out of safety into a dangerous unknown. I find myself, a now secure 28-year-old gay man, still needing coping skills and courage to introduce someone I feel so strongly for into unsafe circles.

Overall I'm the happiest I've ever been and am so freaking excited for what is ahead. However I still find it so important to reach out to my Christian LGBTQ+ family and ask how they are getting through it and finding healing. I think my relationship is in such a strong spot, but still, I heavily value regular connection with other LGBTQ+ Christians. Any general insight would be so encouraging.

– Dominic

Hi Dominic,

I want to start by honoring the heart-wrenching journey you've been on over the last few decades. You describe the experience of so many LGBTQ Christians: you desperately wanted to be a good Christian and a good son. You would have married a woman or white-knuckled your way through celibacy or entered the priesthood if it would have put you in good standing before God and your faith community. While it sounds like you've made peace with the process, I want you to know I admire the courage and emotional work it took to get here.

I thought about your email often over the holidays. While I thanked God for your precious mother, I imagined the conflict you must've felt when others asked about your life, and you knew they didn't want the honest answer. It's so lonely, hiding your real self from the people who knew you in diapers.

I also thought about the ways your family misses out when they refuse to hear the truth about you and the man you adore. They don't get to see the parts of you that come alive around him and him alone. It's sad that your nieces and nephews will likely grow up believing gay people are sermon illustrations rather than uncles who build gingerbread houses and bake cookies to set out for Santa. You've probably already grieved your family's inability to delight in you and the way you love, but I know the longing never entirely goes away. It will always be sad.

Which is why I admire your ongoing pursuit of a relationship with them. They probably love you dearly and feel confused about how to show it. They're afraid of getting it wrong, afraid of condoning what they're told is a sin, afraid of what their church might think, afraid of changing their mind. And there you are, reaching out to them in the midst of their fears. You and I both shared their convictions at one point, and while they very well might believe what they do now for the rest of their lives, they might also soften to some degree. Either way, you are an example of Christ's love for them.

You're a mental health professional, so you probably already have some ideas about healthy coping skills, but here are some principles that are worth revisiting as we navigate strained relationships.

Painful interactions with your family will irritate old relational wounds, so it's important to lean into relationships that bring healing. The common outlets we turn to––workouts, journaling, breathing exercises––are great, but they won't directly address these particular needs the way life-giving relationships will. Make sure your besties are on deck for chats at the end of days with family. Schedule a weekend trip to get extended time together after a stressful visit home. Just don't isolate. Do whatever it takes to immerse yourself in communities that nurture vulnerability and compassion.

I'm also a firm believer in boundaries. If you don't think your partner will be well received at this point, you can postpone the introduction. It might mean they will see you less, but that distance is the result of their choices. You are investing in your potential future family, and their inability to support you in that will likely create some distance. You also don't have to stay with them when you go home. You can get a hotel or stay with friends and have pillow talk at the end of every day. You have to be healthy in order to love them well, and solid boundaries are an expression of kindness toward yourself and your loved ones. I'm sure you know this, but your value and goodness are not contingent upon whether or not your family sees you and supports you in this relationship. You are worthy of love and respect, even if they never fully extend that to you.

When you feel emotionally up to it, I think it's important to revisit these conversations with them. I often see two extremes: families either obsess about the gay person and can hardly speak of anything else, or they sweep it under the rug and never talk about this source of serious tension in the family. Ideally, the burden wouldn't fall entirely upon you, but you are only responsible for your own actions, and I'm sure you'll want to look back and know you did everything you could to love them well. Try to be vulnerable with them from time to time: about your own healing process, your relationship with the Lord, your relationship with your partner, your relationship with them. If that's too much, write letters to let them know you want to keep an open line of communication about these things, but don't know quite know what that looks like. Many of us have a tendency to move on and close ourselves off to intimacy with our families because we were hurt or shamed by them before. Like I said above, space can be necessary for a season. But ideally, we will heal and find ways to reconnect with them as peers. Then we can create a place for them to change and grow alongside us, or at least extend grace to each other in our differences.

Finally, thank GOD for your fabulous partner because healthy relationships are gifts from the heavens. Partners lighten our loads when they choose to share our burdens, and they offer wise counsel in real time as we navigate these challenges. It's invaluable to have someone there to bear witness to these moments, especially when we've always had to go it alone, second-guessing and shaming ourselves more often than not. Nurture that relationship. Keep a soft heart with him and maintain honest communication. Together you'll learn how to interact with your family in the most loving way possible.

Be gentle with yourself as you navigate this new territory. You'll make the wrong call from time to time, but you'll apologize and talk it through, and your humility will usher in moments of grace. I believe it's true that love covers over a multitude of sins, and from what I can tell, you're choosing to extend unconditional love to a family that hasn't always shown that to you. What a powerful witness.

Cheers,

Julie

Share any insights you have for Dominic in the comment section!

And email me with any questions or issues you'd like to discuss at Julie@julierodgers.com or through the contact section. You can sign the email with your real name, a fake name, your initials––whatever feels most comfortable. I look forward to hearing from you!