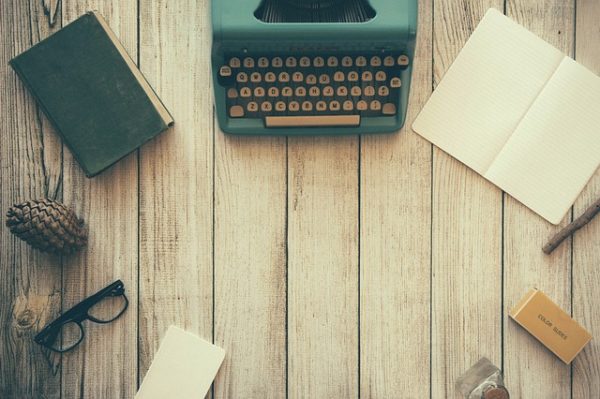 17 Jan

Back to Blogging: Some Updates and Hopes

After an extended break from blogging, I'm back in the game. I initially stepped away at my employer's request, and then, with the exception of sporadic posts here and there, I continued to lay low because life happened. My views on how the church can best support LGBT people shifted, which was kind of a big deal since I've spent most of my life doing advocacy work in this space.

It's challenging to undergo an evolution in thinking when you're in the public eye. Not only are you trying to figure out what it means for your life in particular, you're doing it in the midst of criticism and demands for explanations. We know changes in beliefs are part of the human experience. We anticipate the emergence of new perspectives after years working with people who are directly affected by these beliefs. We learn new information – what helps and what harms – and it's reasonable to come to new conclusions based on the information we learn. But grace and nuance are hard to come by when you talk about hot topics in the culture war, so I needed some space to decompress.

The changes also had a significant impact on my career. Since I've served in ministry for my entire adult life, and most Christian employers only hire staff who hold traditional views of marriage, I've faced new questions about where to use my gifts to serve the world. I've been thankful to land some writing projects that have kept me afloat financially, and I look forward to seeing where things open up from here.

All that to say: I've had a lot to figure out in terms of what these changes mean for my faith, what they mean for my career, and how they shape my contribution to contentious conversations about justice and faith in a pluralistic society.

I'm happy to report that the fears I had when I initially spoke up in support for same-sex marriage were unwarranted. For years, concerned Christians said changes in how we interpret Scripture precipitate a collapse of one's entire faith system. They said it was a slippery slope that led to relativism, where we can no longer discern truth at all because foundational principles of have shifted.

I realized we had been doing this work of interpretation all along; no Christian reads the Bible literally. We're always discerning which parts of Scripture were written for that specific context and which principles apply today. We do the hard work of allowing the spirit of the text to inform our engagement with our changing world, which is vastly different from the context in which the Bible was written.

After years of being warned that supporting full inclusion and equality for LGBT people would lead to the erosion of my faith, it's a relief to tell you I'm as passionate about Jesus as I've ever been. Everything I do is motivated by a desire to seek justice, love mercy, and walk humbly with God. My concern for the poor and oppressed is rooted in my deep love for Jesus and his vision for restoration. I still aim to live a life full of hospitality and close community in a world where so many people are so lonely.

There will be no shortage of things to discuss here. Donald J. Trump will be sworn in on Friday and 81% of white evangelicals helped make it happen. Immigrants, women, religious minorities, people of color, those with disabilities, and LGBTQ people will be more vulnerable than they were before he was elected. There will be greater threats of violence, discrimination, and policies that tell human beings loved by God that they're not wanted here. We Christians have a responsibility to stand with and for the excluded and oppressed, and I intend to write about that here.

I also plan to continue writing about LGBT issues related to the Christian faith. We will have important conversations about religious freedom and protection for LGBT people from discrimination. And we'll return to basic conversations about what it looks like to exist as sexual and gender minorities in a faith that has previously kept most of us in the closet.

I would like to do my small part to heal some of the divisions we see in our communities. We're pretty polarized right now. From our news sources, to our social media feeds, to the churches we choose, and the spaces we inhabit, we can craft communities that tell us what we want to hear. I've been widening the circle of influences in my life so I'll be more exposed to views that challenge my own. We do not have to downplay our convictions in order to learn from, and respect, those with different beliefs.

In the coming years, I plan to speak out more, but I also intend to listen more. One of my hopes in blogging again is to enter into more conversation than I have in the past. I would like to hear from you and learn from you. I'd like this to be a place where people feel safe to express unpopular opinions so we can grow together.

Let me know in the comment section or by email if there are certain topics you would like me to write about. And thank you for sticking with me on the journey when I faced new challenges and grew in different directions. We are the first generation of LGBT Christians living out and open in the church. There are no clear scripts to follow and we haven't had role models to look to when we've tried to imagine our futures. Thank you for sticking around and listening. Thank you for walking with me into that future.